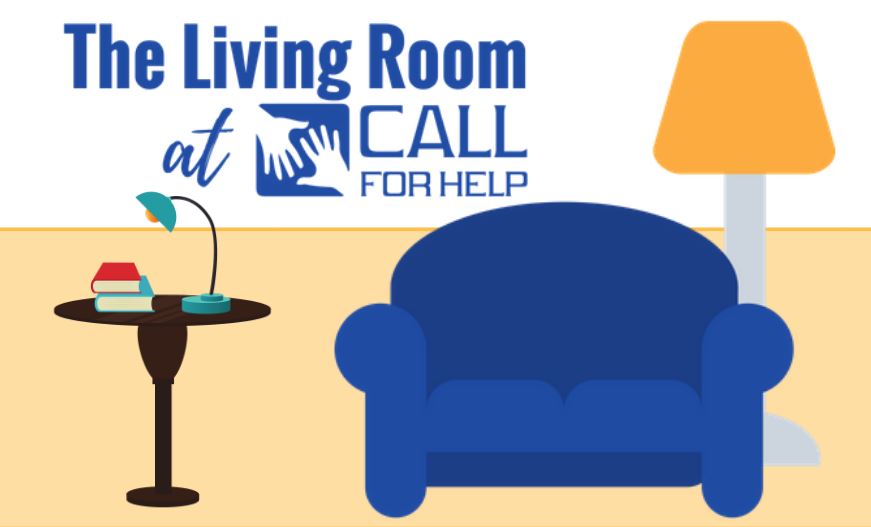 Operating By Phone and In-Person
Call 618-397-0968 ext. 109
Monday - Friday: 8:30 am - 5:00 pm

As a COVID-19 precaution, this program is allowing sessions via phone as well as walk-ins / in-person crisis sessions. The Living Room continues to be available to new and current clients. Services can be accessed via phone or in-person during the above business hours. Adults (18+) experiencing anxiety, depression, thoughts of suicide or other life challenges are encouraged to call. 
What is the Living Room?
The Living Room provides adults (18+) with immediate peer support for stress, crisis, and mental health concerns.
This program offers a free, safe, and confidential connection for help with immediate mental health struggles. Peer Specialists create a calm and relaxing environment to help individuals deescalate when experiencing a mental health crisis or high-stress situation. Clients develop a safety plan and an opportunity to learn coping skills. The goal is to create an alternative option besides the emergency room for crisis mental-health support. All services are free of charge, and no appointment is necessary.  Call 618-397-0968 ext.109; Monday - Friday 8:30 am - 5:00 pm.
What does the Living Room Offer?
Crisis Intervention
A safe, comfortable, and confidential connection for prompt support
Peer-led support and mentoring
Community resource connections and referrals