"We Remember You" Candlelight Vigil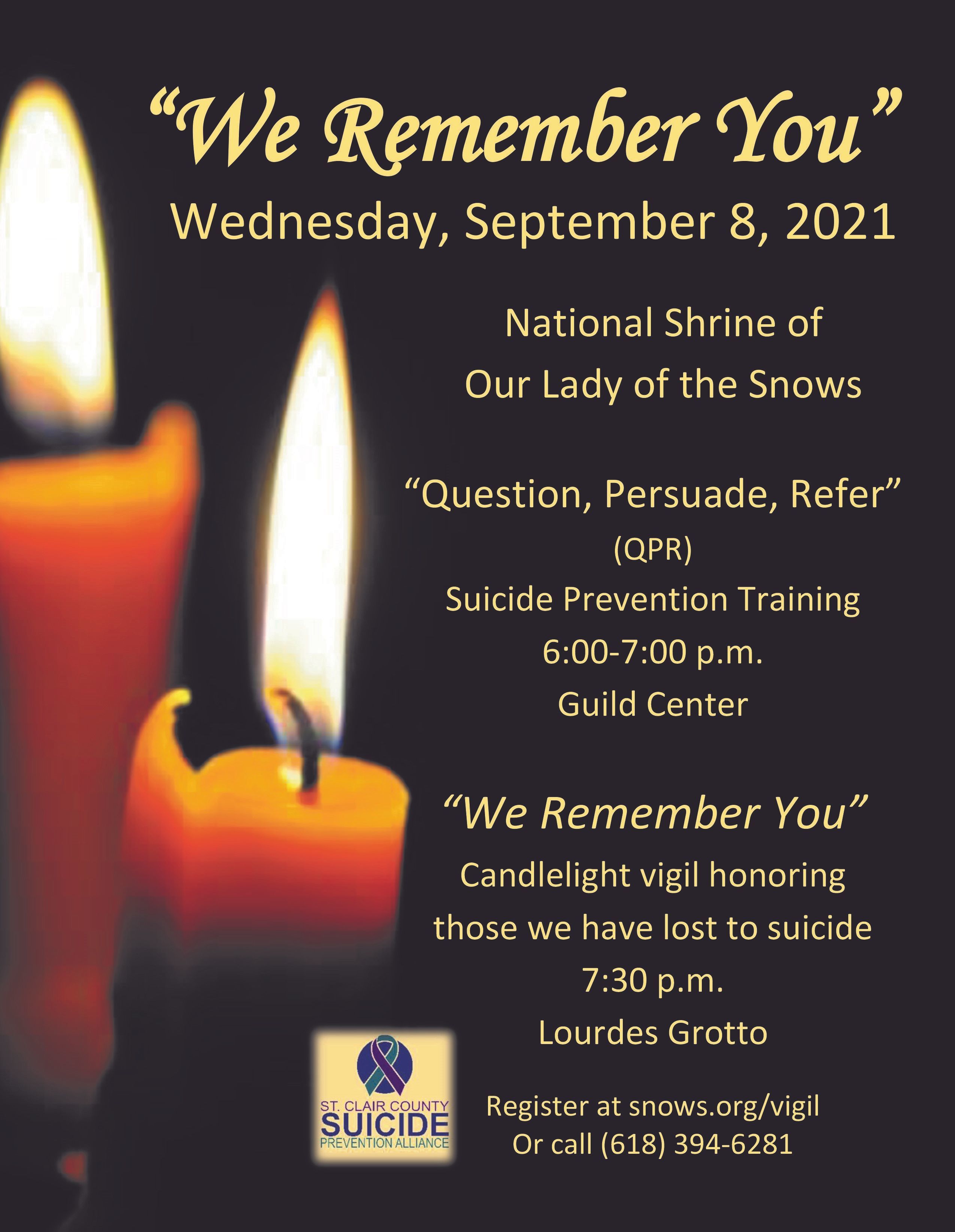 This service is sponsored by the Suicide Prevention Alliance in partnership with the National Shrine of Our Lady of the Snows.
"We Remember You" – We Honor Those We Have Lost to Suicide. Please join us in person QPR Suicide Prevention Training: Wednesday, September 8, 2021, 6:00 – 7:00 pm, Guild Center (across from the Shrine Church)
QPR stands for Question, Persuade, and Refer — three simple steps anyone can learn to help save a life from suicide. Just as persons trained in CPR and the Heimlich Maneuver help save thousands of lives each year, persons trained in QPR learn how to recognize the warning signs of a suicide crisis and how to "question, persuade, and refer" someone to help.
Cost: Free of charge
Registration: Register at https://snows.org/events-2/we-remember-you/ or call 618-394-6281