Strong Families' Community Resource Fair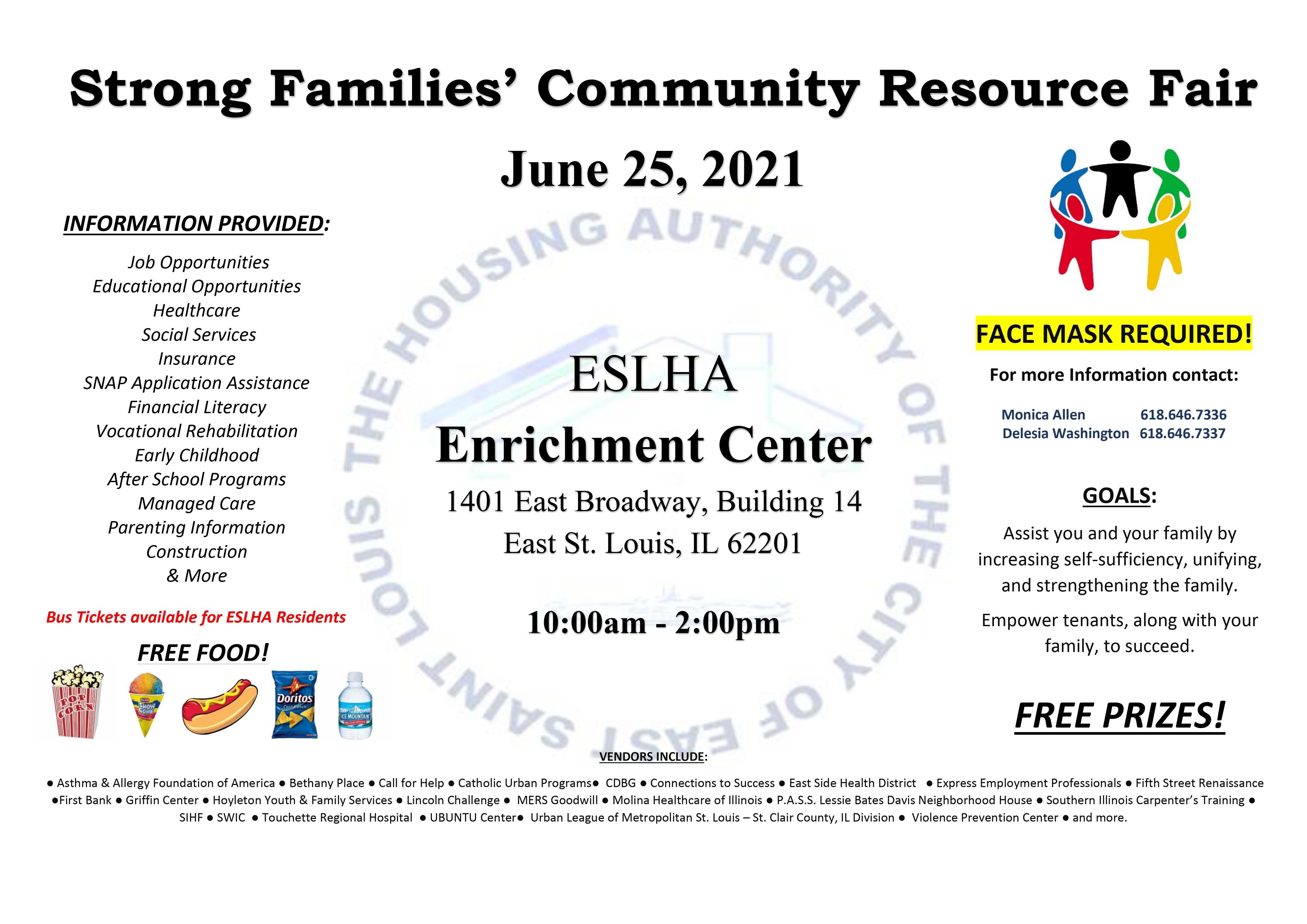 GOALS:
Assist you and your family by increasing self-sufficiency, unifying, and strengthening the family. Empower tenants, along with your family, to succeed.
INFORMATION PROVIDED:
Job Opportunities
Educational Opportunities
Healthcare
Social Services
Insurance
SNAP Application Assistance
Financial Literacy
Vocational Rehabilitation
Early Childhood
After School Programs
Managed Care
Parenting Information
Construction
& More
Bus Tickets available for ESLHA Residents
FREE FOOD!